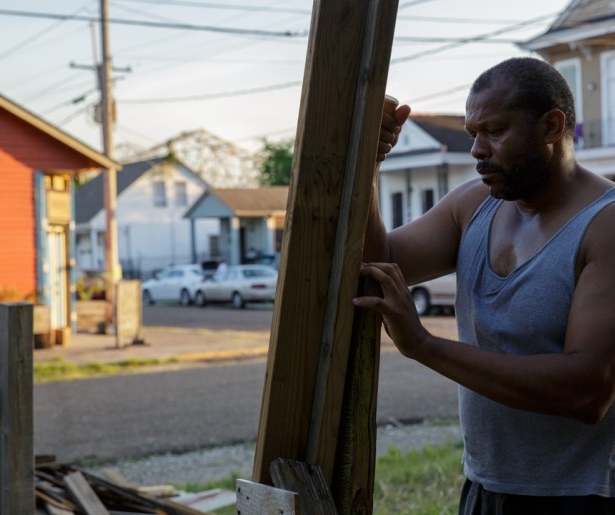 New Orleans has changed tremendously since hurricane Katrina, and some worry that the broken communities left in the storm's wake will mean the loss of a certain neighborliness. Locals here are known to be caring people, especially to each other. The 16-minute short film The Lot, by Algiers based producer Russell Blanchard, is a peon to New Orleans's particular community spirit.
The Lot tells a fictionalized version of a scene from the life of BlackStar Books & Caffe (sic) owner Baakir Tyehimba: "Seven years ago, he thought the kids playing in the street outside of his shop should play in this blighted lot beside it instead," explains Blanchard, a Thibodeaux native.
Mr. Tyehimba helped local children to build several creative playhouses on the lot before he hit some legal red tape, including the prospect of expensive insurance.
"While the park and program gained quick success it was ultimately forced to be put on hold due to a number of circumstances including insurance and historical district building codes," reads the film's website. "As time passed, while waiting for continued approval, what was already built continued to be taken off the lot or torn down. The park and children's playhouses disappeared and the lot was left empty."
Blanchard has watched Algiers change since he moved to The Point from Uptown five years ago, and in the intervening years has witnessed cost of living surge. Blanchard says The Lot is symbolic. "[One of the characters], the outcast boy, Christian, was created to represent the community as a whole."
While the plot includes elements of taking on the city in order to build a park, The Lot is not an anti-government film. "There's an underlying commentary on that, but we didn't want it to be about the city being a bad guy," says Blanchard.
"It's about relationships when you're working on a project. Sometimes your goals work out and sometimes they don't — but you form relationships with those people, and those relationships will last longer than any project or goal. It reflects New Orleans, and the thought process of getting out there and helping and, if you're looking to help people in the world, you don't need to look to Red Cross, you can look out your window and do something for your neighbors."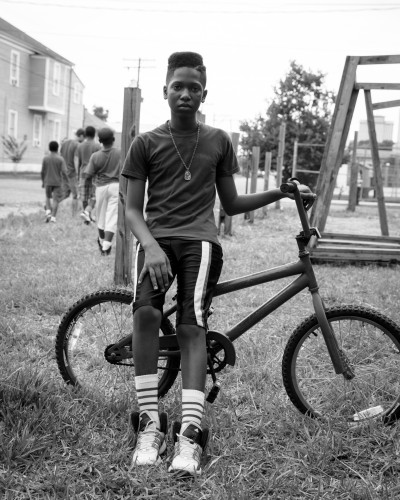 In The Lot, Tyehimba is represented as Grady, played by Escalante Lundy, a local theatre actor who's had bit parts in HBO's Treme, a diaper commercial with Drew Brees, and in Quentin Tarrentino's Django Unchained.
"Grady must learn about helping others on their terms not on your own," says Blanchard. The film also features LeRoy Marshall of Monroe, LA, better known as bandleader, singer and saxophonist LC Smoove, who has performed five nights a week at the club My Bar @ 635 (635 Bourbon St) for 25 years.
Blanchard's movie recently won website Indywire's "Project of the Day" designation, followed by "Project of the Week," and "Project of the Month," before peaking out as one of 12 finalists for "Project of the Year."
"We're now in the final stages of post sound, music and color," says an admittedly Blanchard. After 18 months of working on The Lot, the crew has gone beyond the $10,000 budget they drummed up in the internet.
"We are looking for a few executive producers to make a tax-deductible donation to help us with the final stages of post production. But it's taking a long time because at the end of the day it's people volunteering their time, and everyone works job."
Like the characters in The Lot though, Blanchard sees the value is his struggle to make this movie about his neighborhood. In the time since Tyehimba lived the story that inspired The Lot, Blanchard has seen the kids he helped grow up.
"They are all now 15 and 16, and they remember Tyehimba as someone who's tried and trying to make a difference," says Blanchard, of why this story resonates with him. "Those relationships still exist."
For more information, visit Blanchard's blog and the film's website.
Images courtesy of Russell Blanchard.