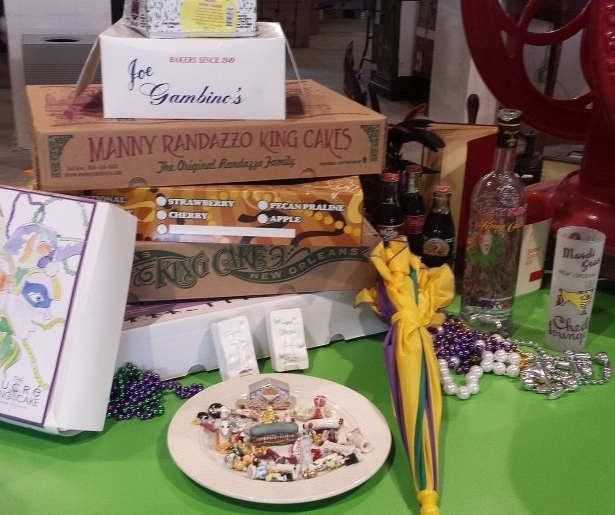 SHARE
We're coming off of a week designed to celebrate one 'I' ethnic group (that would be the Irish) and shifting gears into another. March 19th is St. Joseph's Day, which celebrates the eponymous patron saint of Sicily, a figure held in high regard by thousands of Italian American New Orleanians whose ancestors immigrated from that island.
The brand of New Orleans is wrapped up in the French Quarter, and by extension, French heritage, but in 2004 it was estimated the plurality of white New Orleanians were of Italian descent. Most of their families came from Sicily in the late 19th century, a time of war and revolution on the Italian peninsula. The busy port of New Orleans was a natural destination for those fleeing this turmoil.
They brought an islanders' love of seafood and a talent for cultural integration and making the most of impoverished living conditions – Sicily being an island where all of the above were factors of daily life. Those qualities lent themselves well to Louisiana, and the Sicilians, who became in the eyes of locals simply 'Italians,' grew, thrived and gave themselves over to Louisiana, just as Louisiana grew them their presence.
Red tomato sauce was given body and depth via roux and became 'red gravy.' The turtles of the bayou were tossed in pots and became turtle soup – still a staple of the menu at Mandina's. The Italian antipasti plate was deemed too time consuming to make and consume, so the ingredients were thrown on a round Sicilian sesame leaf called a mufuletta, a name given over to the resulting sandwich which is the trademark of the Central Grocery.
The Italian New Orleanian story was not without struggle. In 1890, NOPD police chief David Hennessey was killed, reputedly by members of the Matranga and Provenzano gangs he had been investigating. A total of 19 men were indicted for the crime, but a series of acquittals and mistrials led to the storming of the parish prison and lynching, on March 14, 1891 (almost 124 years ago to the day) of 11 Sicilians, the largest lynching in the city's history. For all of its associations with the Northeast, it was this event that led to the word 'Mafia' becoming a household word across the country. For more information on the incident, visit KnowLA.
Despite this incident, and years of subsequent prejudice directed at local Italian Americans, the Italian New Orleanian community continued to grow and succeed. They settled into the Lower French Quarter and Ninth Ward, and came to dominate the commerce in the French Market.
In modern New Orleans, St Joseph's Day is primarily celebrated via homemade altars to the patron saint, who supposedly rescued the Sicilian people from starvation and drought. In gratitude, the St Joseph altars consist of baked goods; the initially modest altars have since grown into enormous, sometimes room-sized panoramas of loaves, biscuits and cookies, put together by businesses, extended families, and sometimes, entire parishes. Today, the practice of making a St Joseph's altar is embraced by Catholic New Orleanians of all ethnicities.
A St Joseph's day altar made by the Italian American Cultural Center is on display in the lobby of the Loews Hotel until Mar 22. In addition, the International House Hotel will serve sfincione, a traditional Sicilian deep dish pizza made by the geniuses at Bellegarde Bakery on Mar 19 from 4:30-7pm.
Another altar built of some 3,500 Italian cookies will be on display at restaurant Amici from noon to 4pm on Mar 18; guest wh make a donation will be treated to free pasta Milanese, a meat-free Lenten dish of pasta, anchovies, sardines, pine nuts and golden raisins cooked in marinara.
Above image: baked goods, many from bakeries founded and operated by Italian American New Orleanians, at the Southern Food & Beverage Museum.