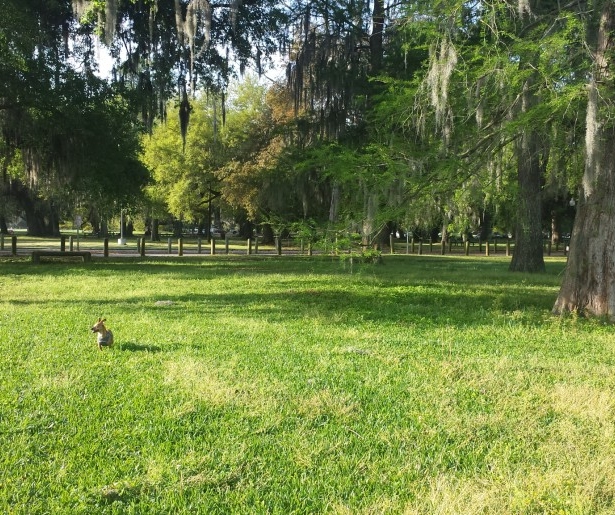 SHARE
It's the most wonderful time of the year.
No, not Christmas. April. April may be the perfect month in this city. It's the time when New Orleans is at her most…New Orleans, if that makes sense. Put it another way: April is the time when the city's best qualities are most in evidence.
First, the weather. From now until sometime in May (June if we're lucky), the weather is Goldilocks' perfect – warm, but not sweltering soup. Throw in the added bonus of the extra hour of daylight we all just got, and porch sitting (which, as outsiders note, we excel at) becomes a viable activity well into the evening.
The city blooms. Flowers are sprouting out of my garden that I never knew I planted. Vines are embracing walls and fences. As you can see above, City Park is so green I think it can start exporting chlorophyll.
Second, the food. Outdoor feasts become more common as the crawfish becomes more ubiquitous. We're advancing into that portion of crawfish season when the bugs get a little bigger, sturdier and more substantive. These days, I don't generally worry if the guy I buy bugs from is holding back the best crawfish for his buddies – he probably is, but even the bottom of the barrel makes for a good meal at this stage.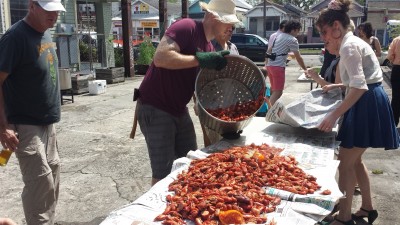 See this picture? This picture marks the official first day of spring, for me.
Finally, the festivals. Festival season is well and truly upon us when April hits. The Freret St Festival is this weekend. French Quarter Fest is around the corner (April 9-12). Jazz in the Park starts on April 16th, and of course, the Jazz and Heritage Festival will round out the month.
I mean, this month gets me giddy. Strawberry beer, fatty crustaceans and good music. There is more to life, but not so much more that I could pull myself away from the city at this blessed moment.