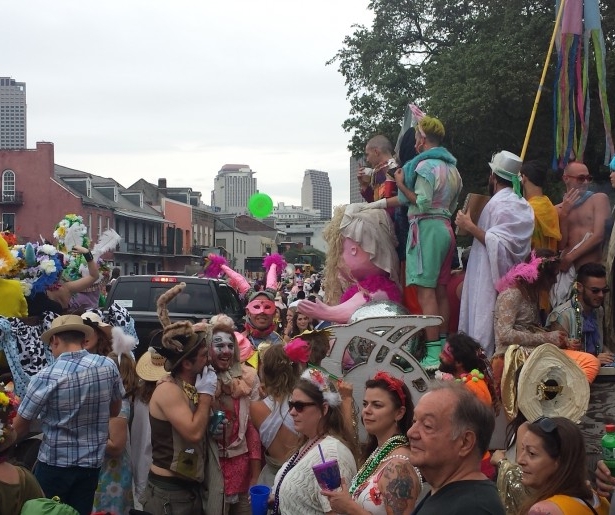 SHARE
Easter weekend is an interesting time in New Orleans, a city that is simultaneously deeply Catholic and deeply celebratory. For some, it is a time of worship and reverence; for others, it's a time to party and feast following the conclusion of Lenten fasting. For many, the weekend incorporates both elements: Sunday may have begun with prayer at church, which led to mimosas at brunch, and then a day of watching Easter parades in the Quarter. This isn't surprising; Easter (and Jewish Passover, which was also celebrated this weekend) are holidays linked to spring and renewal, and this passing of the seasons engenders a sense of both awe and joy at the resurgence of nature. Thus, it feels pretty natural to mark the time with both contemplation and consumption.
All this is a way of saying New Orleans donned some of her most fascinating masques this weekend, and we took some pictures.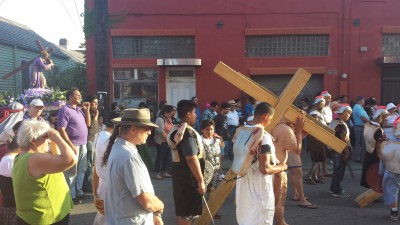 A procession on Burgundy St in the Bywater on Good Friday recreates the saga of Jesus bearing the cross to the site of the crucifixion.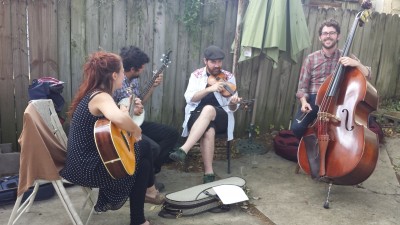 New Orleanians welcome spring with a backyard set by a string band.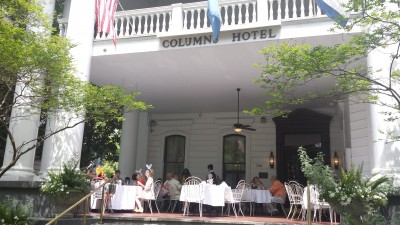 Following Easter Service at Rayne Memorial United Methodist Church, worshipers head to the Columns for brunch.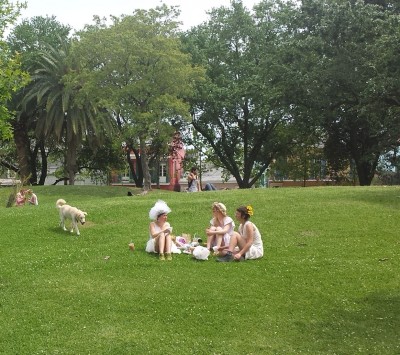 Folks on a picnic in Armstrong Park.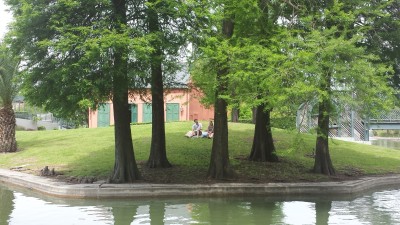 April hits the climatic sweet spot for New Orleans weather, and plenty of families took advantage of the sun and mild climate this weekend.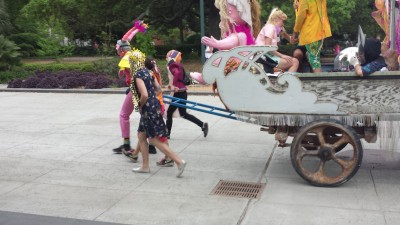 A crowd pulls a DIY horse (or in this case, clown) drawn carriage to the Gay Easter Parade.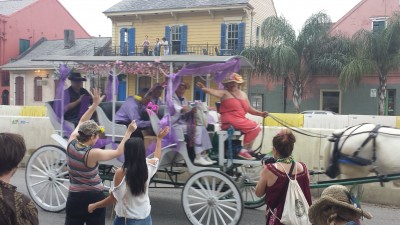 An actual horse drawn carriage and its elegant occupants parades up Rampart St.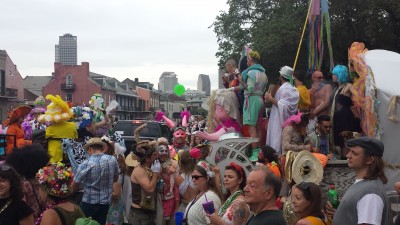 A bit of rain in the afternoon doesn't stop New Orleanians from clamoring for parade throws.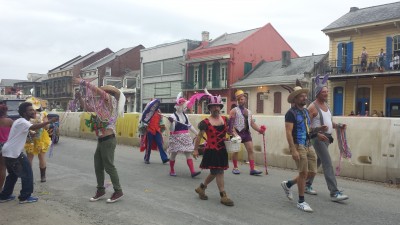 From church services to lingerie-clad lumberjacks, Easter weekend in New Orleans encompasses every angle of this city's diversity.