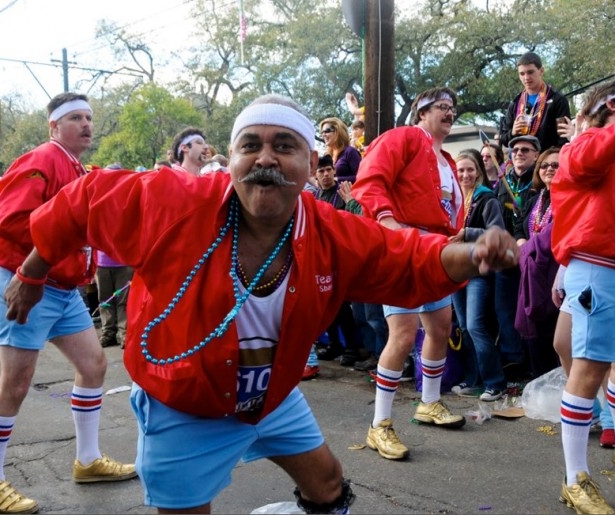 SHARE
Paperweights surely were a constant feature in the New Orleans of the past. Busy merchants had stacks of bills and receipts that could be tossed into chaos by a gust through an open window as an afternoon thunderstorm approached. The artistry of glass paperweights is being highlighted this weekend as the half-century-old International Paperweight Collectors Association holds its biennial meeting in New Orleans. On Saturday, June 8, public lectures on "Studio Glass Movement" (1 p.m.) and "Paperweight Primer" (2 p.m.) will be held at the Astor Crowne Plaza hotel at 739 Canal St., where the Dealers Fair will be open from noon to 5 p.m. Admission to the dealers fair and lectures is $5.
New Orleans was still under Spanish rule when the first opera performed in North America, Ernest Gretry's "Sylvain," was staged here on May 22, 1796. The opening of the French Opera House at the corner of Toulouse and Bourbon streets in 1859 only served to reinforce the city's reputation as the opera capital of North America. For a modern twist on this two-century heritage, the inaugural New Fangled Festival of Opera will be presented June 7 and 8 in the Performing Arts Building at the University of New Orleans. Titles chosen from a pool of about 50 scores submitted include "Quantum Mechanic," "Close Encounter of the Hillbilly Kind," and "Krispy Kremes and Butter Queens." All works will be performed on both nights of the festival, beginning at 7:30 p.m. General admission is $10.
There will be dancing, there will be laughter, there will be beer, there will be New Orleanians. Few institutions in post-Katrina New Orleans are more beloved than Team Gleason and the 610 Stompers , those ordinary men with extraordinary moves The Stompers' 4th annual Ball Crawl, "A Streetcar Named Da' Fire," will be Saturday, June 8, starting across from Grit's Bar at 530 Lyons St. Other watering holes on the lineup include The Kingpin, F&M's, Fat Harry's, Superior Seafood and Le Bon Temps. Tickets, benefiting Team Gleason , can be purchased for $40 the day of the event, but registering online in advance will not only save you $10 but improve your swag standing.
Saturday afternoon in the French Quarter will stimulate the minds as well as the livers of participants in the O-Mazing Race scavenger hunt presented by the Kohlmeyer Circle of supporters of the Ogden Museum of Southern Art. Costumed teams of four to eight, assembled by themselves or by event organizers, will prowl the Vieux Carre in search of secret gardens and galleries, ghosts and tarot readers The $35 registration fee for individuals supports the art-centric programs of the Kohlmeyer Circle, which range from Southern-inspired fashion shows to family-friendly playdays. Check-in for those who registered online will begin at 2 p.m. Saturday, June 8, at the Bourbon Pub at 801 Bourbon St., and the race will begin at 3 p.m. Winners of the race and costume contest will be announced at 7 p.m. at the after-party at the Bourbon Pub.
Two festivals will draw locals and visitors alike to the downriver edge of the French Quarter on the weekend of June 8 and 9. The New Orleans Jazz & Heritage Foundation will be presenting the Louisiana Cajun-Zydeco Festival, with two stages at the Old U.S. Mint. When it's time to cool down, consider heading to the theater on the third floor of the Mint, where many of the performers will be interviewed between noon and 5 p.m. both Saturday and Sunday. In addition, the good people of Jazzfest will be programming a stage at the French Market Creole Tomato Festival, next door to the Mint. Cooking demonstrations will be conducted hourly; on Sunday at 2 p.m., the Cupcake Fairies will be creating their Creole Tomato Cupcakes at the French Market Fare stage between Ursulines and Governor Nicholls streets.
Wild for fried food? The Audubon Zoo will be presenting a Southern Fried Swamp Fest on June 15 and 16, free with museum general admission. Traditional and non-traditional fried foods will be featured, and there will be music at the performance pavilion and in the Louisiana Swamp Exhibit . In honor of Father's Day, dads will be admitted free on Sunday, June 16, when Colin Lake and Big Sam's Funky Nation will perform at the pavilion, at 1 p.m. and 3 p.m. respectively.
Almost as much as New Orleanians love to eat, they love to talk about what they have eaten and make plans for what they will eat. The first public culinary library in the South will open this year at 1609 Oretha Castle Haley Blvd., through a partnership of the Southern Food and Beverage Museum and the New Orleans Public Library. The books will not circulate, but will be available to the public. Supporters of the library will gather to feast, read and dance on Father's Day, Sunday, June 16, from 12:30 p.m. to 4 p.m. at the Ashe Cultural Arts Center at 1712 Oretha Castle Haley Blvd. For those making an afternoon of it, a $50 all-inclusive ticket to the Beasts and Books fundraiser will cover a picnic lunch from Cochon; cocktails; and bites from vendors Boucherie, Cafe Reconcile, Cowbell, Herbsaint, Ms. Linda Green, Parkway Bakery, Peche Seafood Grill and Pizza Delicious. For those just stopping in to check it out, admission is $5 and you can pay as you go for the food, drinks and books you want.
What does it mean to love being a girl in 2013? The sexy, open-hearted, savvy answers will be evident throughout the French Quarter June 20-23 during the FestiGals event centered at the Hotel Monteleone. Established in 2011 by entrepreneur and New Orleans tourism professional Diane Lyons, FestiGals has been voted "Best Girls Getaway" by AAA Southern Traveler. An online auction of art bras is under way to benefit the Cancer Association of Greater New Orleans, and some of the bras will be auctioned live on Friday, June 21, at a Bodacious Bras for a Cause luncheon and auction featuring Rhonda Shear. A Stiletto Stroll Parade is planned for Saturday at 7 p.m. on Bourbon Street, and a Drag Queen Brunch on Sunday at 10 a.m. at the Bourbon Orleans. A day of Diva Discussions on Friday, June 21, costs $25 for three workshop sessions and a continental breakfast.
It's getting hot in here, so watch the girls take off their clothes at the Bourbon & Burlesque fundraiser for the Contemporary Arts Center on Saturday, June 22. If you've been thinking of becoming a CAC member, this would be a good time to do it, as members get half-price admission for the open bourbon bars, food, and a show featuring the very best in New Orleans burlesque. Advance tickets cost 25 percent less than those sold on the day of the event, which will run from 8 p.m. to 11 p.m. at the CAC, 900 Camp St.
Heraldry began in the Middle Ages, as a way for warriors to distinguish friend from foe when combatants' faces were hidden by iron and steel helmets. The art evolved into a complex expression of status, with questions of rank or protocol ruled upon by an officer of arms. New Orleans native Rashaad Newsome combines these concepts with blinged-out expressions of hip-hop status in his artwork, which will be on display from June 21 through Sept. 15 at the New Orleans Museum of Art. Rashaad Newsome: King of Arms will include more than a dozen of the artist's large-scale collages, many of which will be on public view for the first time. One, "Duke of NOLA," features a central shield topped with an image of hip-hop and rap musician Juvenile. In addition, Newsome's "Herald" video will be presented in an ornate gilded frame in NOMA's second-floor gallery of French paintings, amid portraits of French royalty. Newsome is scheduled to make a presentation in the Great Hall at 6 p.m. on Friday, June 21, as part of the Friday Nights at NOMA event series. NOMA admission is regularly $10 for adults, but is free on Wednesdays.
Five days before Independence Day, the red, white and blue decor at The Shops at Canal Place will represent France more than its revolutionary allies in North America. The busiest corner of the French Quarter will have an uncommonly French feel on Saturday, June 29, when the French American Chamber of Commerce, Gulf Coast Chapter, sponsors its 14th annual French Summer Wine Festival from 7 p.m. to 10 p.m. The Summer in Provence event on Level Three will feature French music, samples of dishes from French and other local restaurants, and sips of as many as 20 French wines. Costumed members will represent the Krewe de Jeanne D'Arc, and Harmonouche and Norbert Slama will perform music to transport your spirit to the lavender and rosemary fields from Marseille to Nice. Tickets will be $65 at the door, less in advance, with the proceeds benefiting the French American Chamber of Commerce, Gulf Coast Chapter.