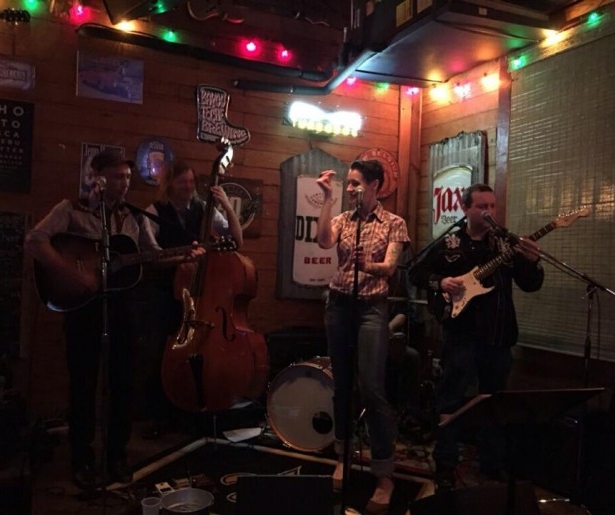 SHARE
Welcome to the first week of Jazz Fest, you beautiful fans of New Orleans. As you undoubtedly know by now, the music doesn't end when the Fair Grounds close up. There's gonna be music popping off all around the city in the evenings, so finish your Fest, grab some dinner and then catch some more shows after the…well, show.
Friday, April 24
Blue Nile
The Nile's got two excellent shows on Friday: Flow tribe takes the stage around 9pm, and Big Sam's Funky Nation, plus Sister Sparrow and other guests, rocks out around midnight.
Civic Theatre
Noted funk band Lettuce is a crowd pleaser whenever they tour in New Orleans. They'll be taking the stage at the Civic with the Stooges Brass Band at 10pm.

Saturday, April 25
Saenger Theatre
This is going to be the show of the weekend: Trombone Shorty & Orleans Avenue, Allen Toussaint & Ivan Neville. Sheesh, just saying all of those names in a row gives us chills. the show starts at 9:30pm, but you'll want to get tickets soon.
d.b.a
Another all star lineup takes to Frenchmen St: crooner John Boutte (8pm), the Dirty Dozen Brass Band (10pm) and the Royal Fingerbowl at midnight.
Sunday, April 26
AllWays Lounge
The Allways is (haha) always one of the most eclectic venues in the city, and tends to host some fascinating shows. Get your week started right with a 9pm concert by Russell Welch's Gypsy Jazz.

Chickie Wah Wah
Country, rockabilly and blues rock rules the roost at this Mid-City club on Sunday. Get the week going with Gal Holiday & the Honky Tonk Revue (6pm), Bill Kirchen and Paul Cebar (8pm) and the 22nd Annual N.O. Big Blues Harmonica Show at 11pm.
Image: Gal Holiday & the Honky Tonk Revue, courtesy of Facebook.