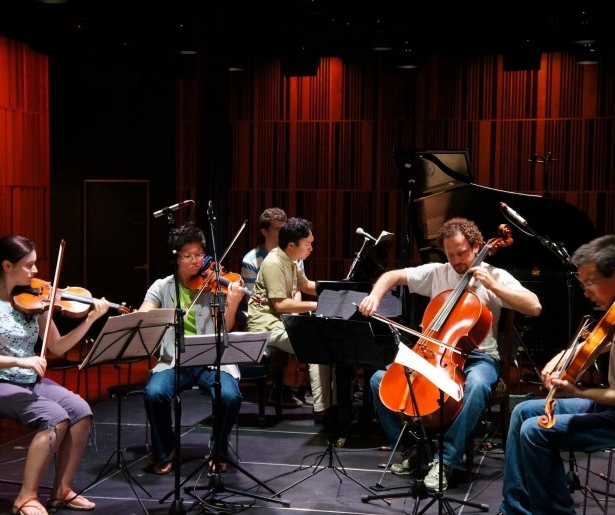 SHARE
The packed spring festival season gets another addition this week when Birdfoot flutters onto the New Orleans scene.
In a city that makes a habit of finding creative ways to celebrate the arts and culture, Birdfoot stands out as a particularly innovative event. Live chamber music is played for audiences, bringing elements of collaboration and improvisation – and a youthful energy – to the realm of classical music.

Clearly, this isn't the sort of music one traditionally associates with New Orleans festivals, but in many ways Birdfooot's origins and goals are a natural outgrowth of the city's creative culture. The great music forms we identify with the Crescent City, from Jazz to Brass Bands, have roots – often very deep roots – in the realm of classical chamber orchestras. We often highlight how the music of this city can be traced to Africa, but those African rhythms married with classical measures and time codes at the mouth of the Mississippi.
Speaking of the river, the Birdfoot festival title refers to just that: the spiderweb fingers of the delta, forming a watery avian appendage sitting above the Gulf of Mexico. It's a poetic name, which is suitable for an event that will feature, along with its chamber music, poetry readings and similar manifestations of the city's culture.

The poetry reading will be on May 29 at the Contemporary Arts Center at 6pm, and features free admission. Other Birdfoot events will be popping off from May 20-30; most of the festival's early events are open rehearsals, with the full concert schedule kicking into gear on May 26.
Some Birdfoot events require tickets, while others are free and open to the public. The festival plays in numerous venues around town, including Ashe Cultural Arts Center, the Healing Center and Basin St Station. For more information on the Birdfoot schedule and to buy tickets, head here.
Image courtesy of the Birdfoot Festival.