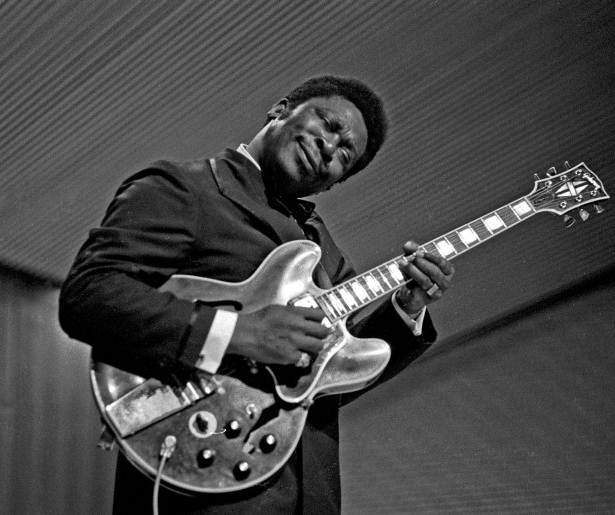 SHARE
Like many of you, I was gutted when I heard the news of B.B. King's death. King was a musician who came into his popularity when he was already middle-aged, and by the time I was old enough to appreciate him, the man was eligible for an AARP card.
Thus, his great age didn't inspire fears for his mortality, because from where I sat, he was always something of a jolly grandfather of roots music, a man with gray hair who played like he was embracing his first gig. Here's King at Jazz Fest in 2013, and he isn't missing a beat or a note. His presence seemed immortal.

Sadly, as we discovered last week, B.B. was all too mortal. King's death was a reminder that the seeming timelessness of roots music is a torch borne by many musicians who are entering their twilight years. While a younger generation seeks to learn and improve upon their art, the sad truth is the standard bearers of our most traditional sounds are often old, and getting older.
This is part of why I'm grateful for New Orleans. There is no comparable city for connecting to the origins of the modern sonic environment. Plus, there's a particularly large amount of youth who embrace roots sounds in this city; I saw this at the Music Box, where genres like zydeco and jazz were blended with a John Cage-esque experimental soundscape.
With that said, if we're paying tribute to B.B. King , we should acknowledge that one area of roots music which evolved independently of New Orleans is the blues. That's not to say New Orleans lacks famous blues players – I challenge you to listen to Snooks Eaglin without feeling a shiver up your spine – but the blues has never been as crucial to our musical identity as jazz or brass.
The blues grew with cotton out of the Mississippi Delta. It has the African rhythms this city preserved via Congo Square, but they are rough hewn, more raw and given over to the call and response of the field hand. The blues, even after they migrated and urbanized in Memphis and Chicago, were always a music of the Earth; jazz and brass, which came together in a cosmopolitan port, was music of the Waters, of river currents and sea captains and immigration.
And yet. Both music forms trace deep ancestry all the way to Africa, and in this sense, B.B. King and the music he helped create and popularize was connected to New Orleans. The South is a land of roots, and if B.B. was a brilliant branch on the region's musical tree, the seed of his expression grows from the same river-bound soil New Orleans is attached to. You can feel the connection in this duet between King and New Orleans soul queen Irma Thomas, from 1993, courtesy of WWOZ.

If you'd like to learn more about B.B. King and live in the area, keep in mind the wonderful B.B. King Museum and Delta Interpretative Center is about 4.5 hours away in King's hometown of Indianola, MS. The museum isn't just a tribute to King – it's a fascinating exploration of the delta and the blues that region created, and it's well worth heading here, and to nearby Clarksdale, if you'd like to learn more about the deep history that lays behind regional Southern, and by extension, American, music.
Image courtesy of Wikipedia