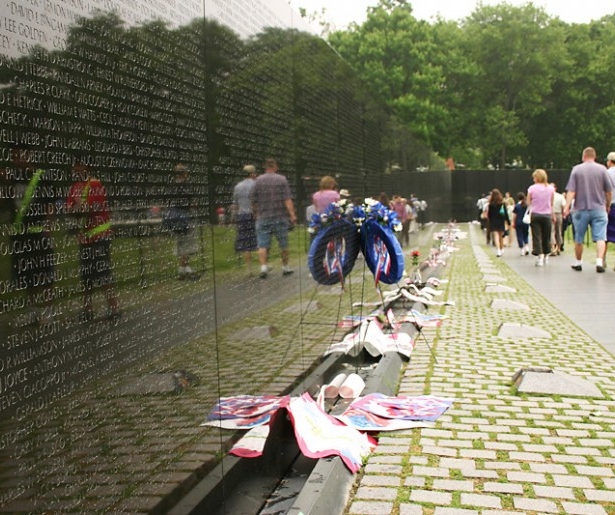 SHARE
Yusef Komunyakaa grew up in Bogalusa, LA, and served in the army in Vietnam. After his tour of duty, he returned to the USA and completed an M.F.A, after which he taught creative writing at the University of New Orleans and in New Orleans public schools. His poetry, which often touches upon his war experience, childhood and the Civil Rights movement, often employs jazz rhythms and colloquial language; while Komunyakka's life and career took him to New York, Louisiana runs through much of the body of his work.
Komunyakaa is the recipient of the 1994 Pulitzer Prize for Poetry, the Kingsley Tufts Poetry Award, the Ruth Lilly Poetry Prize, the William Faulkner Prize from the Universite de Rennes, the Thomas Forcade Award, the Hanes Poetry Prize and fellowships from the Fine Arts Work Center in Provincetown, the Louisiana Arts Council, and the National Endowment for the Arts. He was elected a Chancellor of the Academy of American Poets in 1999. In 2007, he received the Louisiana Writer Award for his contributions to the poetry world
One of his most iconic poems is Facing It, a poem about a visit to the Vietnam Veterans Memorial in Washington DC, reprinted below. I can't think of a more appropriate poem, or a more appropriate voice from Louisiana, on Memorial Day. More of Komunyakaa's work can be found here — the poem We Never Know is another particularly powerful work on this day, and any other.
Facing It
My black face fades,
hiding inside the black granite.
I said I wouldn't,
dammit: No tears.
I'm stone. I'm flesh.
My clouded reflection eyes me
like a bird of prey, the profile of night
slanted against morning. I turn
this way—the stone lets me go.
I turn that way—I'm inside
the Vietnam Veterans Memorial
again, depending on the light
to make a difference.
I go down the 58,022 names,
half-expecting to find
my own in letters like smoke.
I touch the name Andrew Johnson;
I see the booby trap's white flash.
Names shimmer on a woman's blouse
but when she walks away
the names stay on the wall.
Brushstrokes flash, a red bird's
wings cutting across my stare.
The sky. A plane in the sky.
A white vet's image floats
closer to me, then his pale eyes
look through mine. I'm a window.
He's lost his right arm
inside the stone. In the black mirror
a woman's trying to erase names:
No, she's brushing a boy's hair.
Image courtesy of Wikipedia.