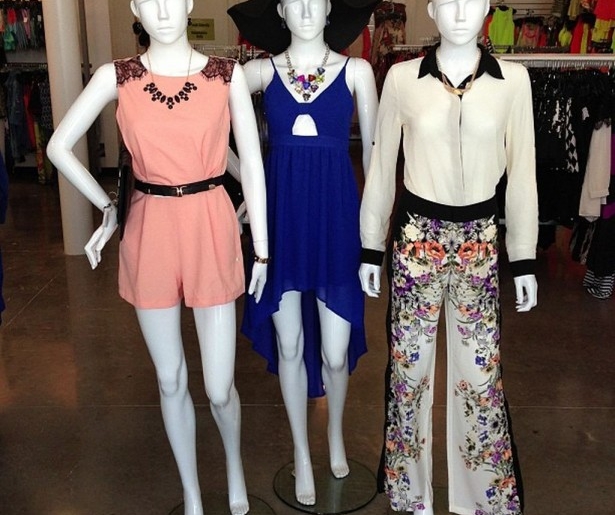 SHARE
It's officially summer in New Orleans! So: What to wear? It's very important to pick not only cute but comfortable clothes to prepare for the heat, the crowds, and long visits throughout the city enjoying music, food, and people. Check out my requirements for the season!
Hats In New Orleans, at some point, you will need a hat. The sun can kill, and shades don't always do the trick. A great festival hat can get you through the season like a pro. My preferred hat is the classic fedora. For best selections, check out Goorin Bros. Hat Shop, Sushan's and Meyer the Hatter.
Plus: For those who want to get a little different and try some fun hair for festival times, you can't pass up the wigs and salon skills on display at FiFi Mahony.
Dresses Yes, you can't get through the summer without a couple of cute dresses! Maxi dresses, skater dresses, short dresses and more surround you everywhere you go throughout the season. I personally love to go with printed patterns for this time of year. Check Out: Frock Candy, Hattie Sparks, Hemline and Jolie & Elizabeth.
Plus: Don't forget shorts. Some ladies love showing off the greatness of their legs so make sure to get you a cute pair or two. Check out Buffalo Exchange.
Sandals My favorite reason for warm weather is sandals. Cute sandals giving you an ultimate breeze on those hot days and change your perspective on life (or maybe that's just me). For some cute finds check out Shoe Nami and "Feet First"http://www.feetfirststores.com/.
T-Shirts I'm not sure you can live or even visit New Orleans without some clever Nola t-shirt in your wardrobe. Festival season is the perfect time to show your personality and Nola love with a cute local t-shirt. Check Out: Fleurty Girl, The Dope Game, Dirty Coast, Storyville, and Shultzilla.
Shades- A great pair of shades to block out the sun on those long days of listening to wonderful endless music at your favorite festival, or on a seariingly sunny day, is a must.
Images courtesy of Frock Candy/Shoe Nami and Feet First