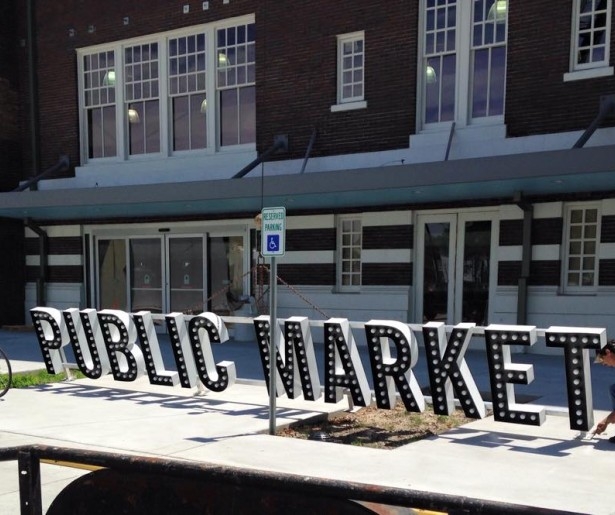 There's a lot of ambition invested in Jack and Jake's Public Market, which soon stands to join the businesses along the commercial corridor of Oretha Castle Haley Boulevard in Central City. Plans for the venture — which will include fresh produce, meat, seafood, groceries, two restaurant concepts, a bar, a gardening department, and a teaching kitchen — are vast in scope.
"The mission of the company, which is for-profit but very mission-oriented, is to get better food into underserved communities, be they hospitals, schools, or communities like Central City, and simultaneously provide a marketplace for the many growers in the area," said Daniel Momont, Jack and Jake's director of food and beverage.
O.C. Haley, a once-vibrant business district that long suffered from urban decay, has seen a recent wave of development including a new location for the Southern Food and Beverage Museum, a performance-arts venue in the New Orleans Jazz Market, and the Adolfo Garcia-led restaurant Primitivo.
Jack and Jake's will be the newest addition to O.C. Haley's revitalization when it opens. The market awaits inspection approval. Once passed, the company estimates a soft opening within 4-6 weeks, but a hard opening date has yet to be announced.
The market occupies the first two floors of the former Myrtle Banks School, which has sat unused for several years, blighted by fire damage. A renovation gutted the building's innards while maintaining its facade. The overhaul reportedly cost the developer, Alembic Community Development, well over ten million dollars.
"I really think it's a great re-purposing," said Carol Bebelle, co-founder and director of Central City's nearby Ashe Cultural Arts Center. The nonprofit has collaborated with a network of organizations and people to solve neighborhood problems and create opportunities for nearly 17 years.
"I expect Jack and Jake's will contribute to the quality of life in Central City," wrote Bebelle in a statement. The managers of the market also hope to bring jobs to the area. "We're focusing on hiring people from Central City," said Rob Huffman, Jack and Jake's community outreach manager.
Fresh food for the neighborhood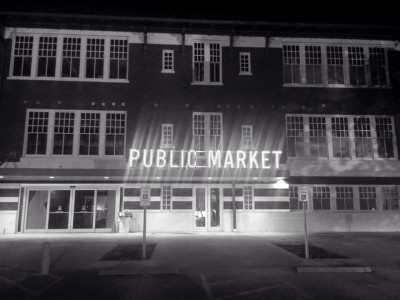 Central City is characterized as a "food desert" on the Jack and Jake's website due to the community's deprived access to fresh food. "We are going to be servicing Central City, which doesn't have a grocery store at the moment," said Daniel Momont. Adding, "We're going to be servicing tourists, and New Orleanians in general."
Jack and Jake's will emphasize fresh, local produce. The store plans to offer affordable fresh fruits and vegetables to the community through its wholesale operation; the hope is the company's enlarged purchasing volume will drive produce costs down.
Carol Bebelle thinks the access to fresh food will be a boon to Central City. "It's still a cooking community," she said. "There are jobs available and access to fresh food. A good community and commerce duo."
Inside the spacious market, the second-floor mezzanine wraps a wide rectangle around the open floor plan of the store's entrance. The balcony overlooks three crystal chandeliers, which dangle above the white canopies of several traditionally styled French market carts earmarked for produce display. Beyond the produce section and below the mezzanine's overhang on the first floor, cooler displays delineate areas reserved for seafood, prepared foods, a butcher, baked goods, and a cheese counter.
The first floor will also house a coffee bar, walk-in beer cooler, retail space for wine, and a hybrid oyster bar and gastro pub restaurant concept. The facility has a full-service kitchen and will offer the same menu for an estimated 130 indoor and outdoor seats interspersed throughout the first floor. Plans for the upstairs mezzanine include a bourbon bar, a second restaurant, dry groceries, a gardening department, and a teaching kitchen.
The store has a handsome, rustic decor. Exposed beams line the produce area's ceiling. Builders salvaged wood boards from the original structure, some of which were reused in the store's flooring and display shelves. Antiques — baskets, scales, and a large wooden farm cart — decorate the downstairs shopping area and will be used for product displays. Some of these, including the cart, are for sale.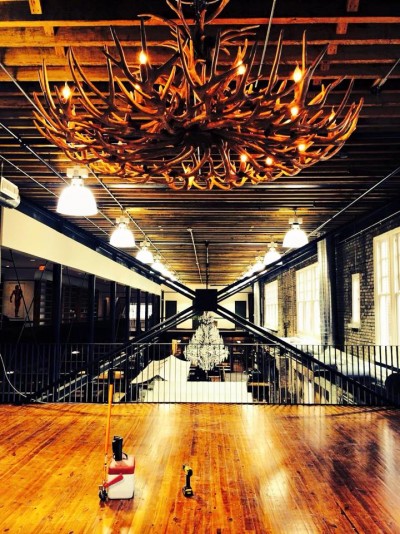 The company expects to grow an "edible landscape" on the green space around the building. A citrus orchard will run along O.C. Haley, and a fig orchard will occupy the ground along Erato and N. Rampart Streets.
Rob Huffman, who is a seven-year veteran of urban farming in the Lower Ninth Ward, runs the gardening department. The citrus trees will be dedicated to victims of violence. The trees, and another planned, garden will be accessible to the community. "As soon as you put up fences, you block out the community," said Huffman.
Several businesses along O.C. Haley eagerly anticipate the market's opening. Hugo Montero, owner of Casa Borrega restaurant, said, "As a business man, it's all good. I think it's important that the area has as many places open as possible for traffic." Speaking for her community development organization, Carol Bebelle said, "We're waiting with bated breath."
Images courtesy of Facebook.