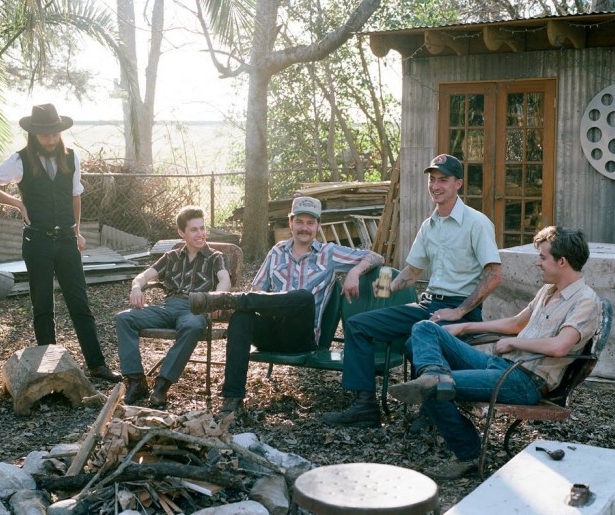 SHARE
If you've been hitting concerts in the New Orleans area for the last year, there's a good chance you've seen the Deslondes play live around town. The locally based country-soul outfit has been a fixture in the area concert scene, and I've increasingly had the sense that it's best to catch them at smaller venues now, because they'll be playing bigger festivals in the future.
That feeling starting growing when I saw them whip up a crowd at This is NOLA, and it's been pretty much cemented by the Jun 9 release of their self-titled album and a First Listen feature on NPR.
There's no shortage of bands out there dressing like Mississippi delta sharecroppers-cum-hobos (there's even a great locally derived slang term for the phenomenon: feaux-beauxs. Stroll down Royal St in the Quarter and you can usually see a few busking). What sets the Deslondes apart is their avoidance of the preciousness of Mumford & Sons pop-folk and Avett Brothers syrupy crooning.
Instead, the Deslondes – that's des-lawndes by the way, in true New Orleans French pronunciation style – are kind of fun. You can chill to them or shake a tail feather in equal measure. They feel like a band that could play in the background of a good party, which is kind of a marker of good New Orleans music.
I'm not saying that lightly; the city is present in this jam set, because even if country music doesn't have deep local roots, you can feel the region's soulful capacity for having a good time drip into the arrangements.
In short, this is music that makes you want to dance, maybe have a beer and definitely enjoy a good time, and that's the angle where New Orleans makes herself heard in this local band, which seems poised to take a larger national stage. My sense is that this popularity in part derives from fans who are a little tired of an Americana music scene that's heavy on long ballads and banjo breakdowns.
Enjoy The Real Deal, above, from the band's recent self-titled album. Unfortunately, the guys are on tour till late September, so it will be a while before you can see them play in their hometown.
Image courtesy of The Deslondes on Facebook.