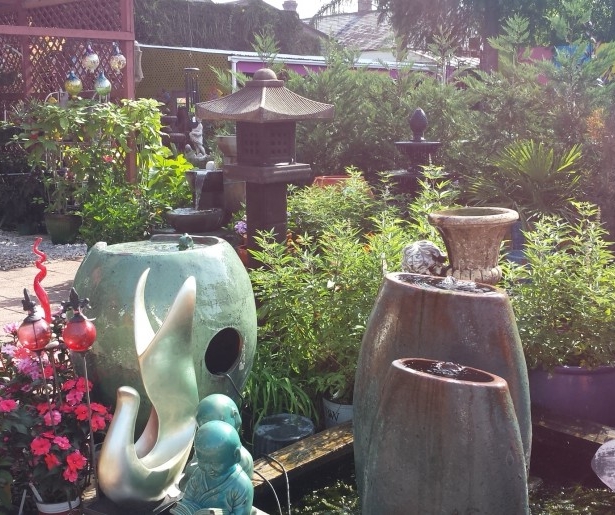 SHARE
Locally owned businesses feel like an increasing rarity these days, although they tend to make a strong showing in New Orleans. With that said, the businesses we tend to think of when we hear 'locally owned' are places like restaurants, or bars, or clothing boutiques.
How about home and garden shops? No way, right? Too much overhead costs, and too much space to fill up when you factor in greenhouses and the rest.
Enter American Aquatic Gardens on Elysian Fields. In a garden store world increasingly dominated by big chains, the Aquatic Gardens are a little slice of local owned business that stands out like a brightly painted metal lizard on a wooden fence (incidentally, the store sells brightly painted metal lizards for your fence).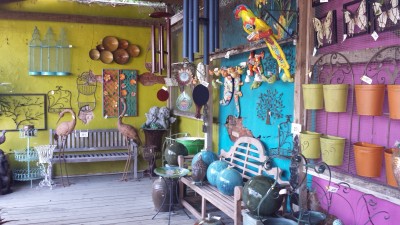 I shouldn't say 'little slice;' this is actually a pretty big gardening center, and it puts paid to whatever cliches you may have of this sort of business. You know the stereotypes: a dowdy store with screen doors, lots of dirt and mulch and sacks of seed.
American Aquatic Gardens feels more like, well, a garden, albeit one that fits the avowedly quirky vibe of the bohemian Marigny. New Age-y music plays and the grounds are kept clean and tidy. Funky art pops up between random plants, and the general vibe is of walking into a set piece from a hypothetical fairy tale entitled Alice in Wonderland Goes to Buy Something For Her Planter.
Like any local business in 21st century America, the Aquatic Gardens live off of their enthusiasm and expertise. The owners are passionate about their plants and directing customers to the right flora. They care about and curate the outdoor accoutrement – pots, fountains, statues and other fixtures – that is such a visible face of the store.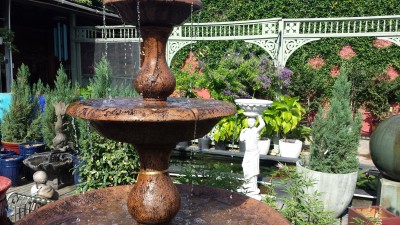 They experiment with new flowers and plants, and proudly boast about the fact on social media. Most of all, they're deeply committed to aquatic gardening – to the creation and maintenance of artificial aquatic environments, a niche specialty if ever there was one. I've seen stores sell lots of stuff in New Orleans, but never a wetland system.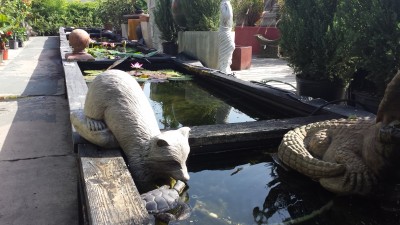 Interested? Visit American Aquatic Gardens at 621 Elysian Fields, 9am-4pm daily, or call them at 504-944-0410. Pick up a lily pad for us while you're there.