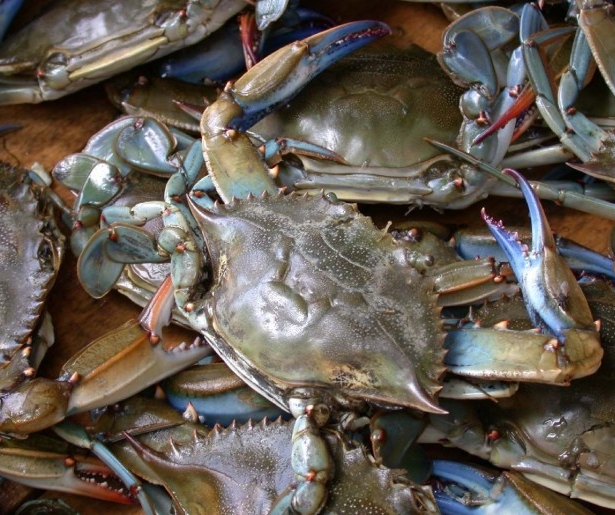 SHARE
So if you're not heading to Mississippi this weekend to party with WWOZ – understandable, the North Mississippi Hill Country Picnic is about a five and a half hour drive from New Orleans – don't fret. You're not lacking for festivals in South Louisiana (because, hey. It's South Louisiana).
There's actually two regional festivals going on, and they're both about crabs: Crabfest Lacombe is popping off on the North Shore Fri-Sun, while the St Tammany Crab Festival takes over Slidell Sat & Sun.
Before I go on…no, I don't know why two communities just outside of New Orleans are having simultaneous crab festivals on the same weekend of the summer. I do know I like crabs and music, and thus, picking where to go will pretty much come down to which concert lineup I like better.
If you're into crustacean dining and don't want to leave the city just yet, here's three favorite crab dishes around New Orleans.
Brigtsen's
This classic Riverbend restaurant is particularly well known for its excellent treatment of seafood, and of all the seafood they cook, crab is king. The menu is seasonal and changes based off of what is fresh and available (always a good sign), but in the past I've had both crab cakes and broiled fish stuffed with lump crabmeat at this romantic nook, and both times I've died and gone to seafood heaven.
Cake Cafe
Tucked away on a pretty corner of the Marigny, Cake Cafe is, as the name suggests, a bakery first. But it's also an excellent breakfast and lunch nook, and one of their best breakfasts is a crab, brie and spinach omelet that is as excellent a way to start your day as anything in New Orleans. Also, the cakes are the bomb, so there's that.
Parasol's
This is a total cheat of an entry. Everyone knows Parasol's does an iconic roast beef po'boy, but here's a secret: there softshell crab po'boy is seriously amazing, and if softshells are in season, you should totally opt for that over roast beef. The tease? Softshell season is over. So take this tip as a lesson for next year, and have a Guinness in the meantime.
Jacques-Imo's
I love many things about Jacques Leonardi, the man and myth behind Jacques-Imo's, but two qualities in particular stand out: one, he likes to cook in his boxer shorts, which deserves a fist bump any day of the year, and two, the man will add crab meat to anything and it always works. Chili hollandaise sauce? Bam! Crab meat. Grilled grouper? Stuff it with crab meat! Have shrimp? Take those crustaceans and add more crustacean. There's a method to this madness, and it always results in deliciousness.
Cajun Seafood
Hey, maybe you just want boiled crabs, right? Totally understandable. Crabs are God's gift to the palette, and they're best when cooked simply. If you hew to this universal truth, head to any one of Cajun Seafood's four locations; in my experience, these guys are picky about their crabs, and they rarely serve undersized ones. Plus, Cajun Seafood does a mean shrimp po'boy with a three foot large option, which ought to feed a small family for a week.
Image courtesy of Wikipedia.