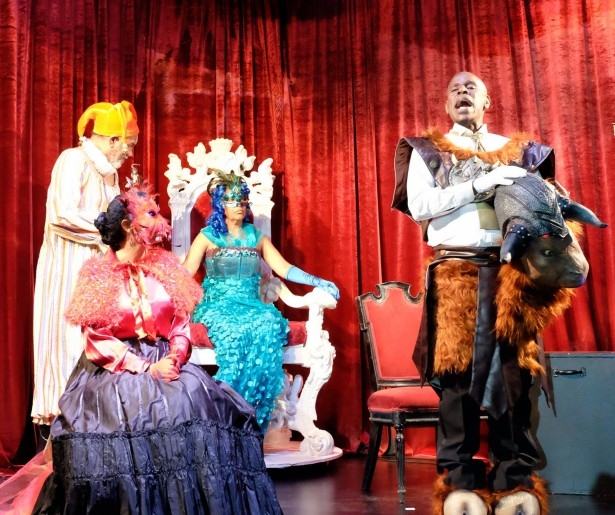 SHARE
Last week, a group of actors, musicians and stage technicians re-imagined Shakespeare's Macbeth as a drama that unfolded in Civil War era-New Orleans amidst the African American community.
The production, entitled Vo du Macbeth, was put on in Basin St. Station, a venue that sits at the edge of the historic Treme, which stands in for Scotland in this particular retelling of the Shakespearian tragedy. The play was directed by Lenwood Sloan and produced by Bubby Valentino.
It's a bold show that draws an Elizabethan narrative thread and string it through the complicated racial politics of mid-19th century New Orleans. In Vodu Macbeth, the titular thane of Cawdor is replaced by Maspero, a free person of color, soldier of fortune and man in good standing among the Treme elite. While most of the rest of the cast are also portrayed as members of the _ gens de couleur_ community, some, like Labat, are slaves in service of black masters.
West African inspired music sets the sonic background of the show, and West Africa-as-transmitted-through-New-Orleans is a consistent presence; the three witches are replaced by three vodoun practitioners, and Maspero's wife, Madame – i.e., Lady Macbeth – calls upon ancestors and spirits inspired by that particular religious tradition.
While the above is a matter of changing medieval Scottish trappings for those of 19th century New Orleans, the more fascinating alteration is how power dynamics change from Macbeth to Maspero. Both men seek power, but Maspero's obsession is rooted in the desperation of the tenuous position of the free people of color in Civil War New Orleans.
A man of his time, he knows that under the old, Creole-inspired order he has freedom and power, but that both could be taken away from the white elite at any time. On the other hand, were the Union to win, the dividing line between free people of color and slaves would disappear. Slaves would be equal to free black men, but neither would be equal to whites. Vo du Macbeth helps narrate how this quandary could push a free man of color to fight for a cause dedicated to the enslavement of members of his race.
Ultimately, the play, and the performers, effectively depict the emotional trauma of both individuals and their communities. In the original, Macbeth and his wife surrender their souls to ambition. In Vo du Macbeth, Maspero and his wife lose themselves to the same obsession, but more feels at stake – they are potentially endangering the entire societal universe of the gens de coleur, a wider conflict and commentary the production ambitiously tackles to good impact.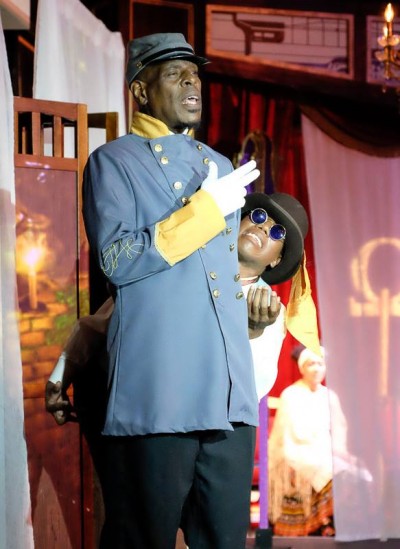 Benford Davis as Maspero, who stands in for Macbeth, dressed in a Confederate uniform.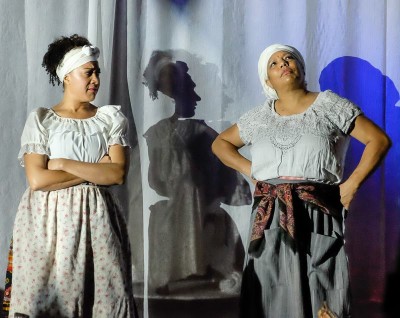 Kesha McKey (left) and Valentine Pierce (right) as vodoun practitioners and bearers of prophecy.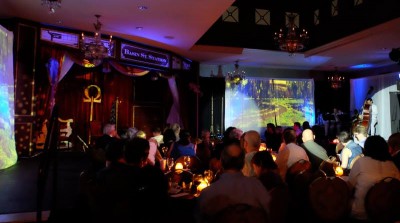 The production at Basin St. Station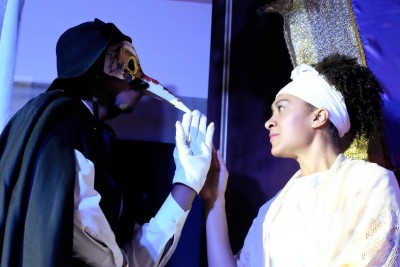 Death, portrayed by Herbert Benjamin, confronts Kesha McKey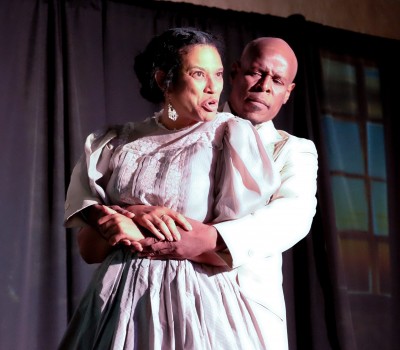 Troi Bechet, portraying Maspero's wife, Madame, held by Benford Davis.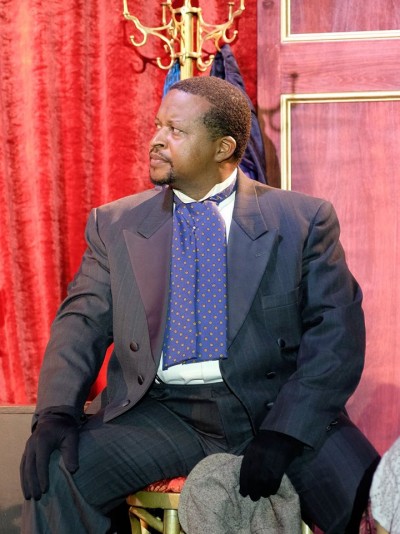 Donald Lewis Jr. as Andre, a freedman.
All photos by Kathryn Valentino.