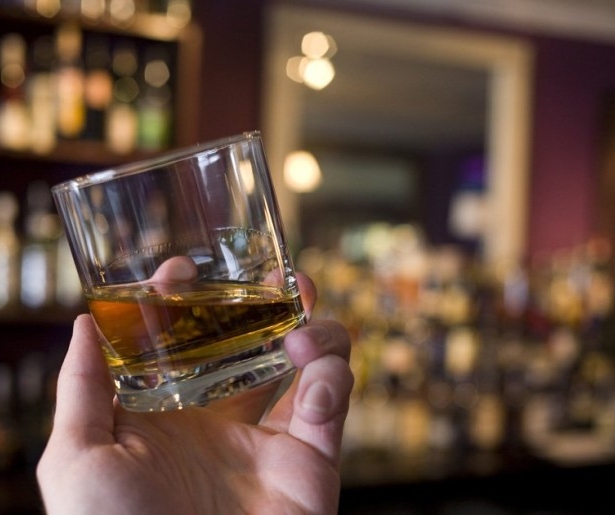 SHARE
Wine, beer, and spirits flow freely throughout New Orleans, and from that storied culture of imbibing, the city has also developed a reputation as a hotbed for expert mixologists and leading cocktail industry professionals. And once again this summer, those professionals, along with all kinds of other bar industry enthusiasts from across the globe, descend upon New Orleans for the world's premiere annual cocktail festival Tales of the Cocktail.
The festival, which begins today and lasts until July 20, was founded in 2002 by Ann Tuennerman, originally began as a walking tour meant to educate people about famous cocktails invented in New Orleans. The next year, Ms. Tuennerman created Tales of the Cocktail as a way to celebrate that walking tour's anniversary. Since then, the event has grown considerably, attracting famous industry insiders, and becoming one of the primary meeting places for spirit professionals to exchange new ideas, products, and techniques.
Though many Tales of the Cocktail events are seminars geared toward the hospitality profession, Ms. Tuennerman has made efforts to coordinate and schedule experiences for anyone who just enjoys a good cocktail. "We have over 90 'Dining and Drinking" events that give locals a special experience," said Ms. Tuennerman.
One noteworthy example is the Butcher's Breakfast at Tujague's with Poppy Tooker, host of WWNO's Louisiana Eats. The breakfast gives guests the opportunity to taste Madam Begue's recipes from the 1800's as well as cocktails invented centuries ago at Tujague's.
Madame Begue was famous in pre-Civil War New Orleans for a late-morning meal she called the Butcher's Breakfast (today, of course, we call that late morning meal brunch). In 1917, Begue moved into Tujague's, where they continue to operate today. And to celebrate the upcoming Tujague's Cookbook, the Butcher's Breakfast is being revived on July 17th and 18th from noon-2pm. Reservations are $50 and can be made by calling (504) 525-8676. Here's the menu:
Sazerac
Stuffed Eggs – old Begue recipe
Shrimp Remoulade – white and red sauce
Shrimp and Grits / Chicken Bonne Fenne served family style
Creole Cream Cheese and Berries
Unlimited Whiskey Punch during meal
Another exciting event is a tour of the Old New Orleans Rum Distillery (2815 Frenchmen St). On Sunday, July 19th, as part of the festival's Distillery Day, attendees can go on tours and sample never-before-tasted rums straight from the barrel, including a special tasting of a 20th Anniversary blend known as King Creole.
"The place is a oldest rum distillery in the U.S. and people have no idea," said Ms. Tuennerman. Check out the distillery's Facebook page for more info. For a full list of "Dining and Drinking" events click here.
One thing to remember for any first-time Tales of the Cocktail attendee is to pace yourself. "It's a marathon, not a sprint," said Ms. Tuennerman. "Have a sense of joie de vivre, be open to meeting new people, and drink lots of water." Anyone associated with the festival will tell you that good ol' H2O is the event's most consumed beverage.
Tales of the Cocktail continues to expand year after year. In 2011, Ann created Tales of the Cocktail on Tour, a mini-festival held annually in emerging cocktail cities around the world. In 2005, she, along with her husband Paul, also founded the New Orleans Culinary & Cultural Preservation Society, which has funded more than half a million dollars in programs that support the hospitality industry.
As for Ms. Tuennerman's favorite place in New Orleans to grab a cocktail: "There are too many to have one favorite," she said. "It depends on the day, the time, the mood, the company and so many more things. It could vary from Katie's in Mid-City to Arnaud's or Rusty Nail to Booty's."
Tales of the Cocktail takes place at various locations from July 13th-20th. For ticket information, visit their website.
Image courtesy of Twelve Mile Limit.