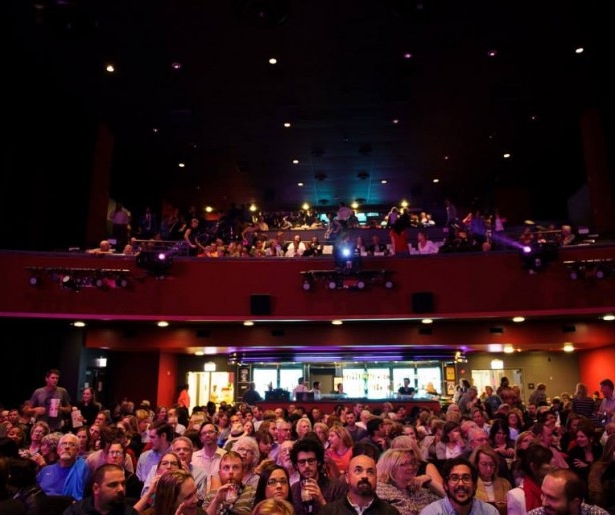 SHARE
Even though the Bastille Day festivities are behind us, the summer celebration of French culture continues in New Orleans with the 2015 New Orleans French Film Festival, which runs from Friday, July 17th through Thursday, July 23rd.
The seven-day festival showcases both contemporary and classic French cinema, and features an eclectic mix of both narrative and documentary films, all twelve of which will screen at the historic Prytania Theater.
Beyond being a perfect escape from that patented crescent city July humidity, the New Orleans French Film Festival is also a great way to see critically-acclaimed foreign cinema that doesn't often screen in town. Three of the films on this year's schedule were Cannes award winners, including the 2014 Best Ensemble Prize Winner, Party Girl. Single tickets are $11 (or $9 for film society members). NOLA film society members can also purchase festival passes for $70. More ticket information can be found here.
Here's six exciting films to check out:
Friday, July 17th @ 7:15pm
The New Girlfriend (Narrative; 105 min.; Dir. Francois Ozone; 2013)
Making its Louisiana premiere, this thriller tells the story of David, a recently widowed man left to care for his infant daughter alone. His dead wife's childhood best friend offers to help, and quickly discovers a side to David she has never seen before.
Part Hitchcock-esque thriller, part family drama, The New Girlfriend has been commended for its intense, yet humorous exploration of sexual transformation and duality. It's made waves within the international cinema community ever since its debut at the 2014 Toronto Film Festival. The film will be preceded by live music as part of the kick-off event for the festival, and will also screen on Monday, July 20th @ noon.
Saturday, July 18th @ 2:15pm
The Connection (Narrative; 135 min; Dir. Cedric Jimenez; 2014)

We've all seen The French Connection, William Friedkin's classic 1971 cop movie starring Gene Hackman. 2014's "The Connection" tells the, well… French side to that same true-crime story. Starring Academy Award Winner Jean Dujardin (The Artist) as a Marseilles magistrate attempting to dismantle a widespread drug smuggling operation, the film is notable for being shot on 35mm film, a true rarity in these digital times.
Saturday, July 18th @ 4:45pm
A Year in Champagne (Documentary; 84 min; Dir. David Kennard; 2014)

Another film making its Louisiana premiere, A Year in Champagne follows famous wine importer Martine Saunier as he takes the viewer behind the scenes into champagne production. A tasting of fine bubbly will follow the screening.
Sunday, July 19th @ 12:30pm
Hiroshima Mon Amour (Narrative; 90 min; Dir. Alain Resnais; 1959)

A French New Wave Classic and one of the most influential films of all time, Hiroshima Mon Amour tells the story of an intense love affair between an actress and an architect in postwar Hiroshima. Known for its striking black and white visuals and innovative storytelling structure, Alan Resnais' directorial debut marked the beginning of a new era of cinema.
Sunday, July 19th @ 2:30pm
Steak ( R )evolution (Documentary; 114 min; Dir. Franck Ribière; 2014)

There's a revolution taking place within the world of beef, and director Franck Ribiere wants to show his viewer every side to it. An informative and entertaining exploration of smaller-scale farming operations, Steak ( R )evolution was an official selection of the Tribeca Film Festival earlier this year. A good movie for any and all food lovers.
Tuesday, July 21st @ 7:15pm
Party Girl (Narrative; 96 min; Dir. Marie Amachoukeli, Claire Burger, Samuel Theis; 2014)
Yet another film making its Louisiana premiere, the 2014 Camera D'Or winner is a love story about a woman who's lived a long life of drinking and hostessing. When she is suddenly confronted with an opportunity for a simpler, quiet life, she must make a choice. The critically-acclaimed film is sure to make some noise come award season this fall, so go see it before the masses do.
The New Orleans French Film Festival is presented by the New Orleans Film Society in connection with the Consulat General de France a la Nouvelle-Orleans and the Prytania Theatre. For more information, including a full list and schedule of film screenings, check out their website.
Image courtesy of New Orleans French Film Festival.