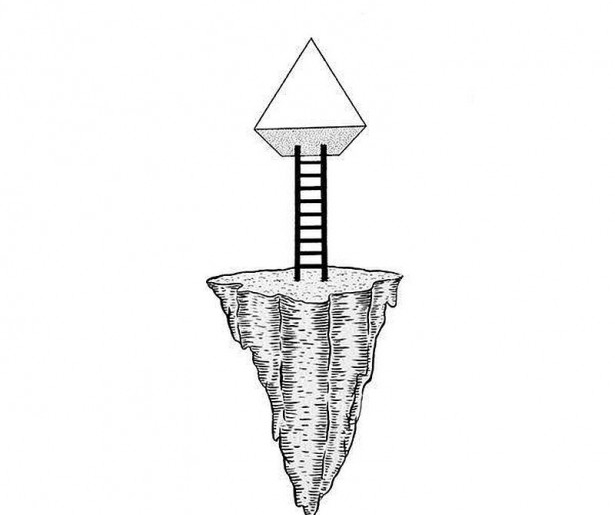 SHARE
Historically, the fine art of New Orleans has sat a juncture between Europe and the USA, but more and more, the city's galleries have made an effort to recognize how our creative roots extend to the Caribbean, Africa and Latin America.
It's the last region that has been the focus of the work of the Feral collective, which is wrapping up a temporary exhibition at The Front, one of the Bywater galleries that anchors the burgeoning St Claude Ave arts scene.
The Feral collective hails from Mexico City, which, with its diversity, energy and sheer size (8.8 million people) has established itself as the beating heart of the Latin American art revival. The work of the collective on display at the Front is semi-surreal, contemporary stuff, playing with concepts of minimalism, pop art, graphic design and spirituality.
It's a bit of a trite comparison, but looking at the pieces, I couldn't help but connect them to the same magical realist soil that was such fertile imaginative ground for Latin American authors like Gabriel Garcia Marquez and Jorge Luis Borges. Take, for example, the work of Christian Castaneda and Benjamin Sogols, who created enormous tarot cards that seethe with a seeming dark intent – they feel odd and ominous all at once.
This is the sort of art that has come to define the St Claude scene, which seems to move, year by year, from playful outsider art to more contemporary and challenging work, a shift that in many ways seems to reflect the changing character of the downriver neighborhoods.
In a similar vein, New Orleans is stepping up from being a small stop on an artist(s) tour to a major destination. This especially goes for the contemporary minded St Claude scene; hence the draw of galleries like The Front for international exhibitors like the Feral collective, who will be at The Front until Aug 2. For more information, visit The Front and the Feral collective online.
Above image: Christian Castaneda, abismo / abyss, drawing and installation, 2015, courtesy of The Front.