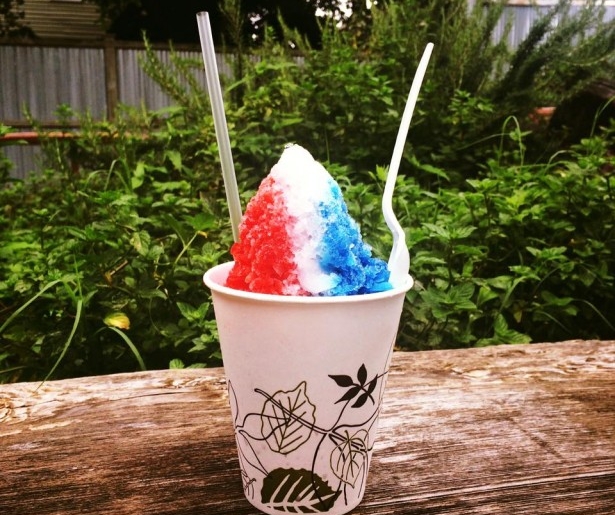 SHARE
We know August is upon our fair city when the weatherman says we will be experiencing real feel temperatures of 110 degrees, which is of course, ridiculous. Friends of mine from Seattle have been griping about 80-degree heat on social media as of late, and now I know how Chicagoans feel whenever we complain about the snow.
This is the sort of weather that makes going outside feel like a combination of wandering into an oven while simultaneously being smothered with a wet towel. I often wonder how the first French colonists, who arrived here in the winter, reacted to their initial experience of a New Orleans summer. I feel like I would have been like, "Nope! Turn around. C'mon everyone, croissants on me when we get home."
Anyways, what should one do in New Orleans in this sort of heat? We've got some answers.
Hit up a museum
We have lots, and they're all air conditioned, and many of them are participating in New Orleans Museum Month during August. What's museum month? Basically, members of area museums can use said membership to score admission for two to any participating institution, and in this case, that's a lot of institutions. Participants include the New Orleans Museum of Art, The Historic New Orleans Collection and the Southern Food & Beverage Museum. Learn more here.
Ice cream!
I know, at a website like New Orleans & Me, that I should direct you to a snowball stand. And I will later, I promise. But sometimes, we New Orleanians get so pumped over snowballs we forget about the joys of a good ice cream cone (or cup, if that's your thing). There are three particularly excellent independent ice cream joints in this town, and I highly recommend all of them, although if I had to choose one, it would be Creole Creamery and their fiery Mexican Hot Chocolate ice cream. Don't forget La Divina Gelateria and Sucre.
Go swimming
We got pools, and we've written about them.
Read a book
If you're like me, you've been putting off your reading list for far too long. Here's your chance to catch up. Feel free to read at home, but we recommend visiting one of the city's many libraries. There are a lot of charming branches to the tree of the New Orleans public library system, but two of our favorites are the neo-classical Milton H Latter Library and, laying on the other end of the architectural spectrum, the funky modernist Rosa F Keller Library.
See a movie
No one does air conditioning like a movie theater, right? There are big multiplexes on the West Bank and in Metairie, but if you'd like a more intimate, charming cinema experience, head to the single screen Prytania or the Theatres at Canal Place. The latter includes its own on site restaurant, which serves food within the theater – bonus! Want a funkier viewing experience? Try a bike-in movie at Indywood – you won't have AC, but at least the screenings are in the evening.
Snow-ballin'
Alright, while there are plenty of ways to beat the New Orleans heat, the snowball, our fair city's indigenous frozen treat, has to be the most popular method. And hey! We know, other places do ice with syrup. But there's something about the New Orleans version – the optional condensed milk, the fine shaved quality of the ice, the 110-plus degree days – that is distinctive. There are snowball stands all around town; Hansen's is a reliable favorite, as is Plum Street, but my current pick of the litter is Piety Street Sno-Balls, pictured above – they've got a Vietnamese Coffee flavor that is superlatively good.
Image courtesy of Piety Street Sno-Balls.