save-guide
Freshmen Orientation: Our Insider Guide to New Orleans college bars
Guide
Welcome, college kids, to the greatest city in the world. Herein is our list of the best student bars in town, spots where the beer is cold, the drinks are strong and the music is generally excellent. Although with that said, I just realized the target demographic for this post was born after 1990 (headsplosion), so what do you kids know about good music! Grumble grumble old man grumble.
None of these bars is exclusively a college bar (well, F&M's comes close), which is part of the reason they're on this list, because if you only wanted to hang with people like yourself, there are dozens of frat mixers and lame house parties waiting for you. THIS IS VARSITY, RIGGINS.
Note: I am not including The Boot. First: too Tulane-centric. That bar is practically student housing these days. Second: it's too obvious. And third: Pauly D drank there.
America, we can do better.
places
Snake and Jake's Christmas Club Lounge
7612 Oak St
New Orleans, LA 70118
4841 Tchoupitoulas St
New Orleans, LA 70115
4336 Magazine St
New Orleans, LA 70115
5535 Magazine Street
New Orleans, LA 70115
4920 Freret St.
New Orleans, LA 70118
advice
Take it from us . . .
F&M's Patio Bar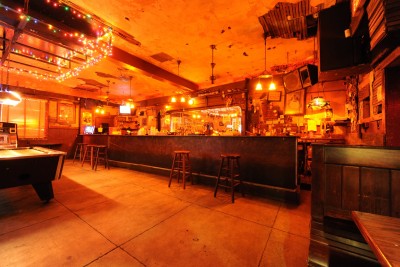 Did I say The Boot was too obvious and then follow up with this shellacking shack Well color me a hypocrite. Walk into F&M's on any given night and you'll get a good idea of why China is going to surpass America in the next decade or so. Do you think Chinese students dance on pool tables while guzzling red bull and vodkas on their parents' dime? No! They're busy inventing space washer-dryers and future phones and jet cycles and such, and then using that money to pay full tuition at Tulane so their kids can dance on pool tables. Which is why America will win in the end. Also, we have better cheese fries, and F&M's serves some of the best in Louisiana.
Image courtesy of F&M's
The Bulldog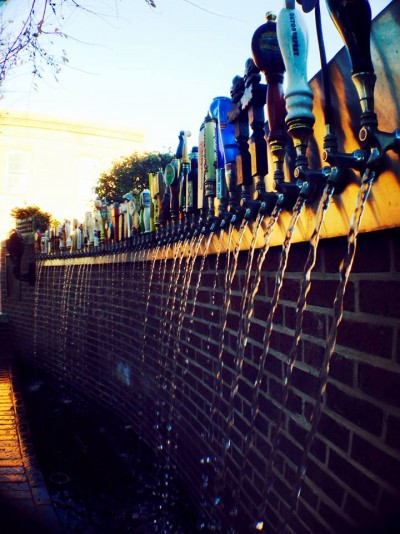 True story: I once saw two dozen third-year law students singing Katy Perry's Teenage Dream in unison at The Bulldog. Note that I am referring to the Magazine Street location; the Mid-City Bulldog is more of a spot for young professionals (I've seen enough scrubs at the Mid-City Bulldog to staff an NBC sitcom). The Garden District Bulldog, on the other hand, pulls in older students who come for possibly the finest draft beer selection in the city and the sort of casual ambiance where an MBA candidate can wear madras shorts and a backwards baseball cap and blend right in, happy in the firm knowledge that this is what passes for Mad Men entry-level executive coutre these days. Jokes aside: the beer selection is an inspiration and they host lots of charity events, so bless the Bulldog and give it your time and legal tender.
The Club Miss Mae's



Like everyone else, we just call this place Miss Mae's, or 'Ah man, we ended up here again.' For 24 hours a day, seven days a week, 52 weeks of the year, Mae's is a sweaty, boozy cavern. We like that the local roughneck with leathers and a spider web tattoo on his elbow will casually sit next to the dudebro econ major from Loyola who is both hyper-masculine yet finds nothing effeminate about wearing a hot pink tank top and lime green wayfarers. That's progress, friends. On the other hand, Miss Mae's has yet to progress to modern alcohol pricing, and thus a beer and a shot and a messy may be purchased at well below the Federal minimum hourly wage.
Snake and Jake's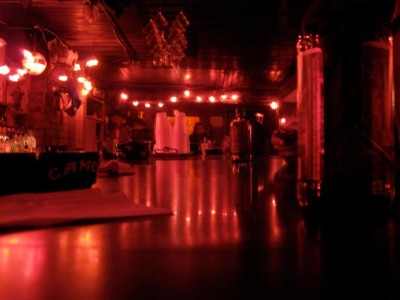 Phew. If you end up at Snake and Jake's, you're already having one of the best nights of your life. Or worst, to be fair. Either way, it's a long night. I'm sure people come here before midnight, but this feels like the sort of bar that folks only come across at the very end of the night. Snake's is a strange, surreal place, full of the craziest of New Orleans characters. No two visit are ever the same, and no visit here has ever been boring.
Handsome Willy's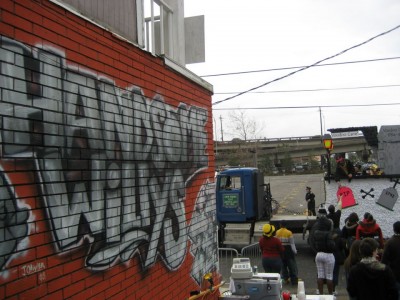 Willy's is probably the coolest bar in New Orleans you've never been to. It's certainly the coolest bar in the CBD, partly because there is nothing around Handsome Willy's besides the LSU Health Sciences Center. Xavier and UNO students pack in with doctors and nurses, which makes for an appealingly odd demographic gumbo. Drinks are cheap and the DJs know their stuff. On second Thursdays of the month, MFA students from UNO often do open readings here. Oh, and the bar stands on the site of an old brothel. Of course it does.
The Saint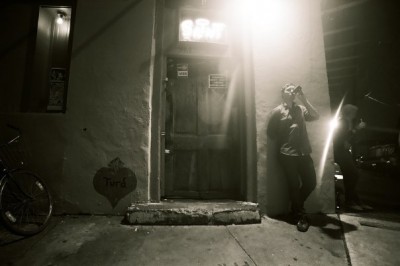 This dark little dive sits at a fascinating crossroads – specifically, an intersection of graduate students railing profoundly on film theory with local artists and bar flies from the surrounding Lower Garden District. The regular music nights are brilliant, and run from Motown Mondays to free spins on the wel stocked Jukebox on Sundays. Be warned that this is a dive through and through.
Gasa Gasa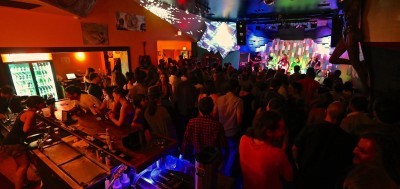 On Freret St, mere blocks from Tulane and Loyola, Gasa Gasa is where we'd go see live music if we were going to school Uptown. The folks doing the booking management at this spot are doing it right; Gasa strikes up a good balance between local music acts and talent from across the country (if not world); wherever the act is from, they're playing in a small venue that's been artfully decked out in contemporary-but-not-cloyingly-hip accouterments.
St Joe's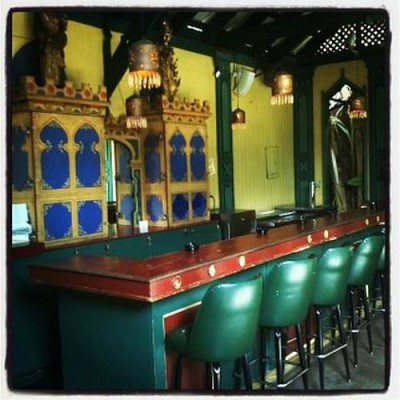 To be fair, this is hardly a student-centric bar – St Joe's is one of the finest neighborhood bars in the city. But a lot of older studnets do end up here, bellying up to an institution that serves strong cocktails, cold beer and good banter. What else helps? A fantastic patio that's perfect for an outdoor drink.